Ashton will be doing two shows at the fabulous "CAT" Theatre in Carmel, IN!
Log onto www.thecattheatre.com for details!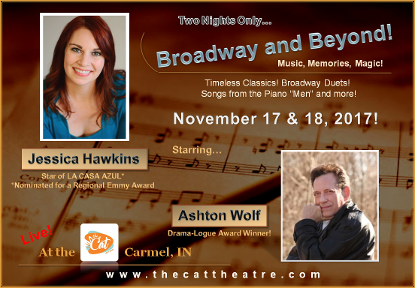 "This heavy artillery performer makes the sparks fly…" - Lynne Hefley, Los Angeles Times
"Ashton Wolf is tons of fun and very unique..." - Kelly McKay, WZPL, Indianapolis
"[Ashton Wolf] is a Brash, Edgy, Lyrical Explosion…" - Entertainment Today

"Best Romantic ballads you've ever heard" - Ken Eppich, Co-Producer
"I'm very excited about Ashton Wolf's "Father's Day Benefit Concert" for the American Cancer Society and I'm honored to emcee such an extraordinary event of hope!"
- Danielle. WGTZ-FM Fly 92.9